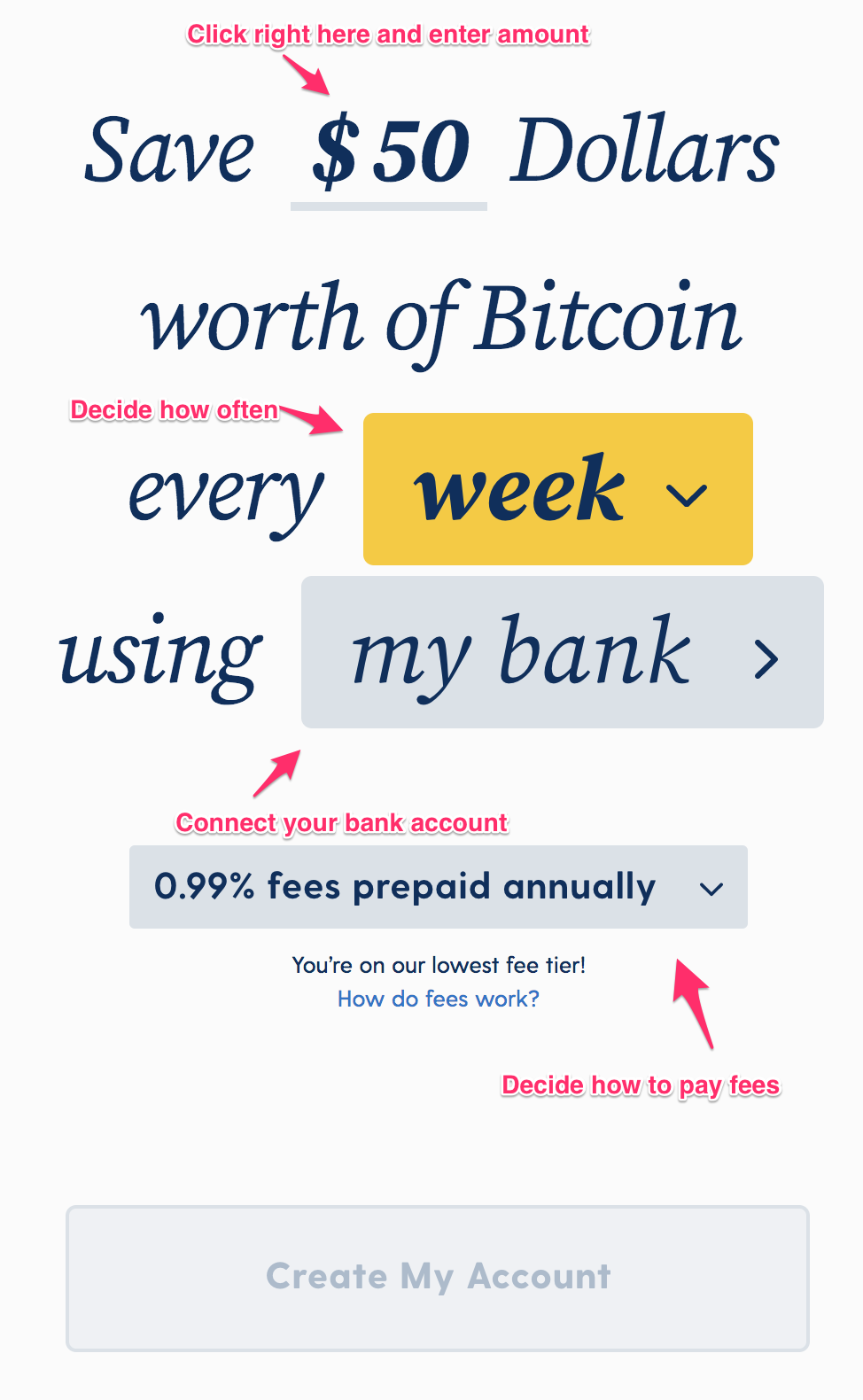 1. You select how much money you want to save into bitcoin
2. You select how often you want it pulled (week, month, paycheck)
3. You decide to pay fees as you go, or pay a one time annual fee which gives you a 17% discount.
4. You connect your bank
5. We'll walk you through an account setup flow where you will enter your information and upload identification documents.
6. An account in your name will be opened at Prime Trust, a licensed and regulated Nevada-chartered trust company. Prime Trust will store your Bitcoin in cold storage until you are ready to withdraw it.

Funds will be pulled from your bank account on the schedule you decide. Following a holding period, we will buy bitcoin for you.
We buy every (week/month/paycheck) as you select. We do not time the market. We do not know when the price will be high or low. We buy on whatever date you start your plan, and then a week later, etc.
You'll be able to withdraw your Bitcoin after purchases complete. You can also set up an auto-withdrawal plan that will trigger Bitcoin withdrawals to an address of your choice.
You can pause your plan at any time from your dashboard.
We do not currently offer one-time buys, but that is planned later.
You can cancel any time. More info: https://help.swanbitcoin.com/hc/en-us/articles/360046867473-Can-I-cancel-my-plan-and-get-a-refund-for-my-prepaid-fees-