Our mission is to make Swan the easiest and most affordable way to acquire Bitcoin. Swan Bitcoin has low commissions for recurring buys in the U.S. Depending on your recurring plan size, your recurring fees can be 23%-80% cheaper at Swan than if you buy Bitcoin through another platform. Swan only has purchasing fees. We don't have inactivity fees, withdrawal fees, overdraft fees, or custody fees.
Instant Buys
Instant Buys are charged at 0.99% if you are on a $50/week prepaid plan or have bought $5000 of Bitcoin per year. Otherwise, the fee is 1.49%.
Wire Transfers
For wire transfers, Swan charges a 0.99% fee that comes out of the wire. We do not charge you fees for trading.
Recurring Buys
Here are Swan Bitcoin's fees for recurring purchases on a Swan savings plan.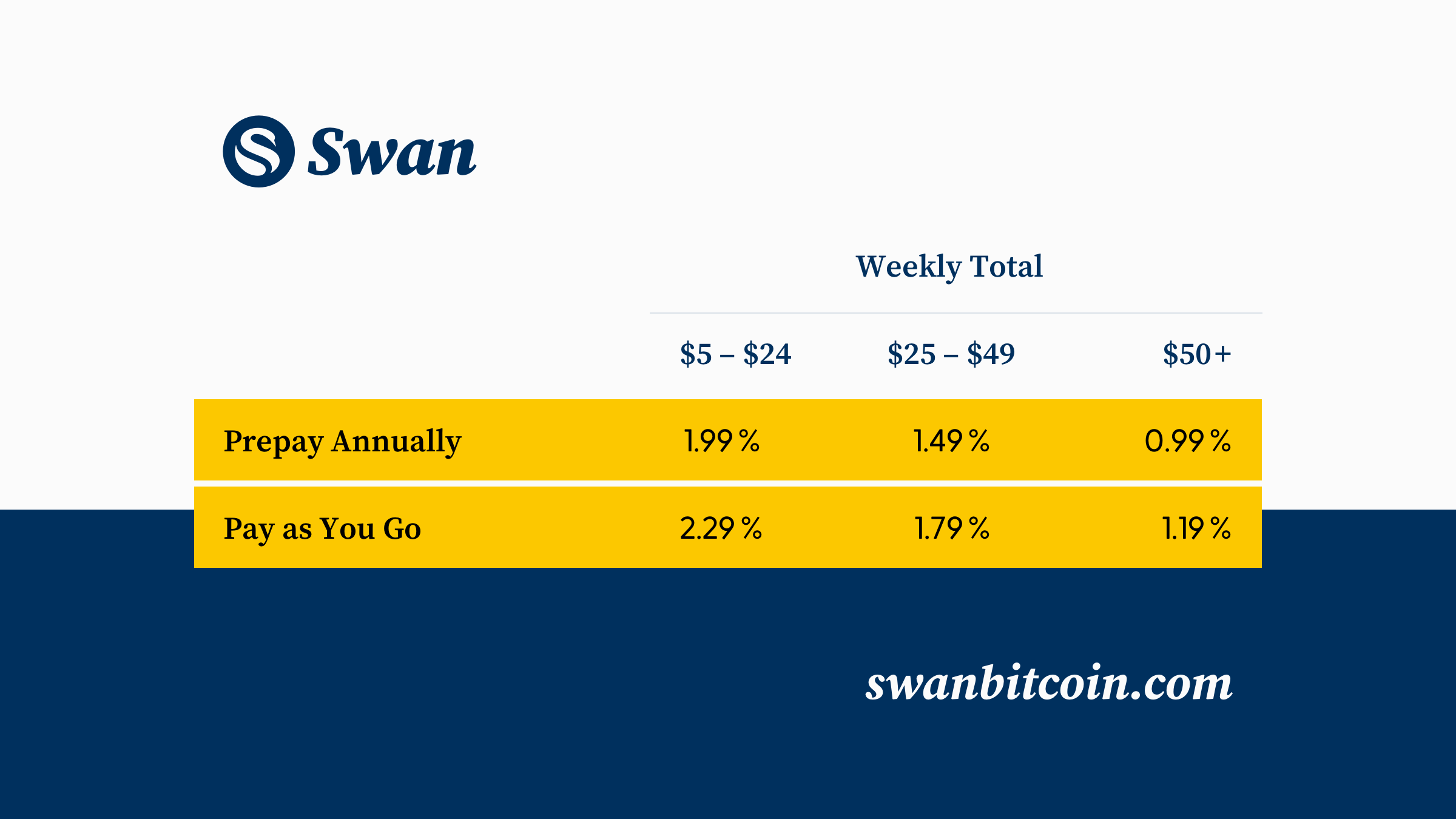 Here are Swan's fees compared to Coinbase and Cash App.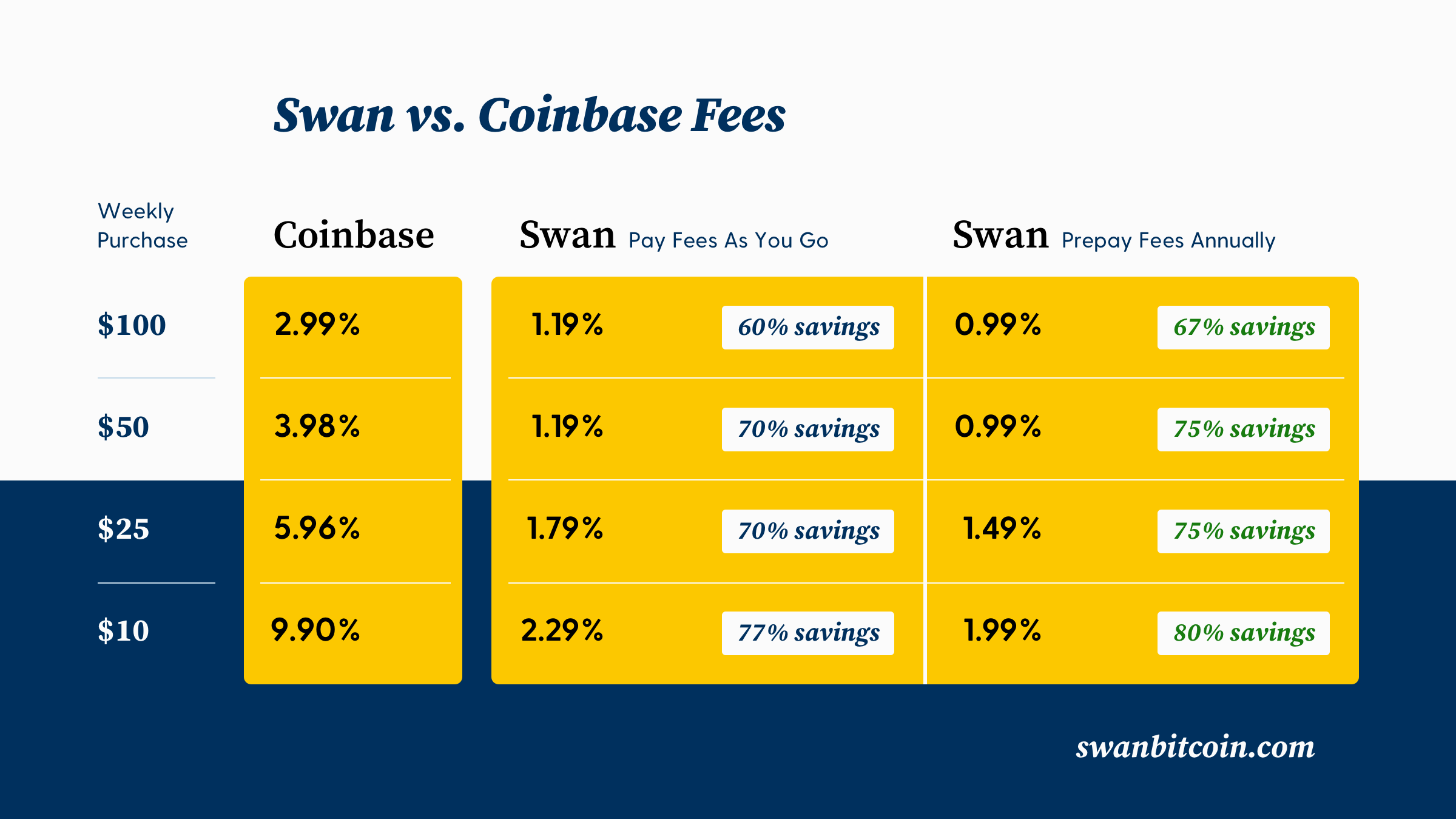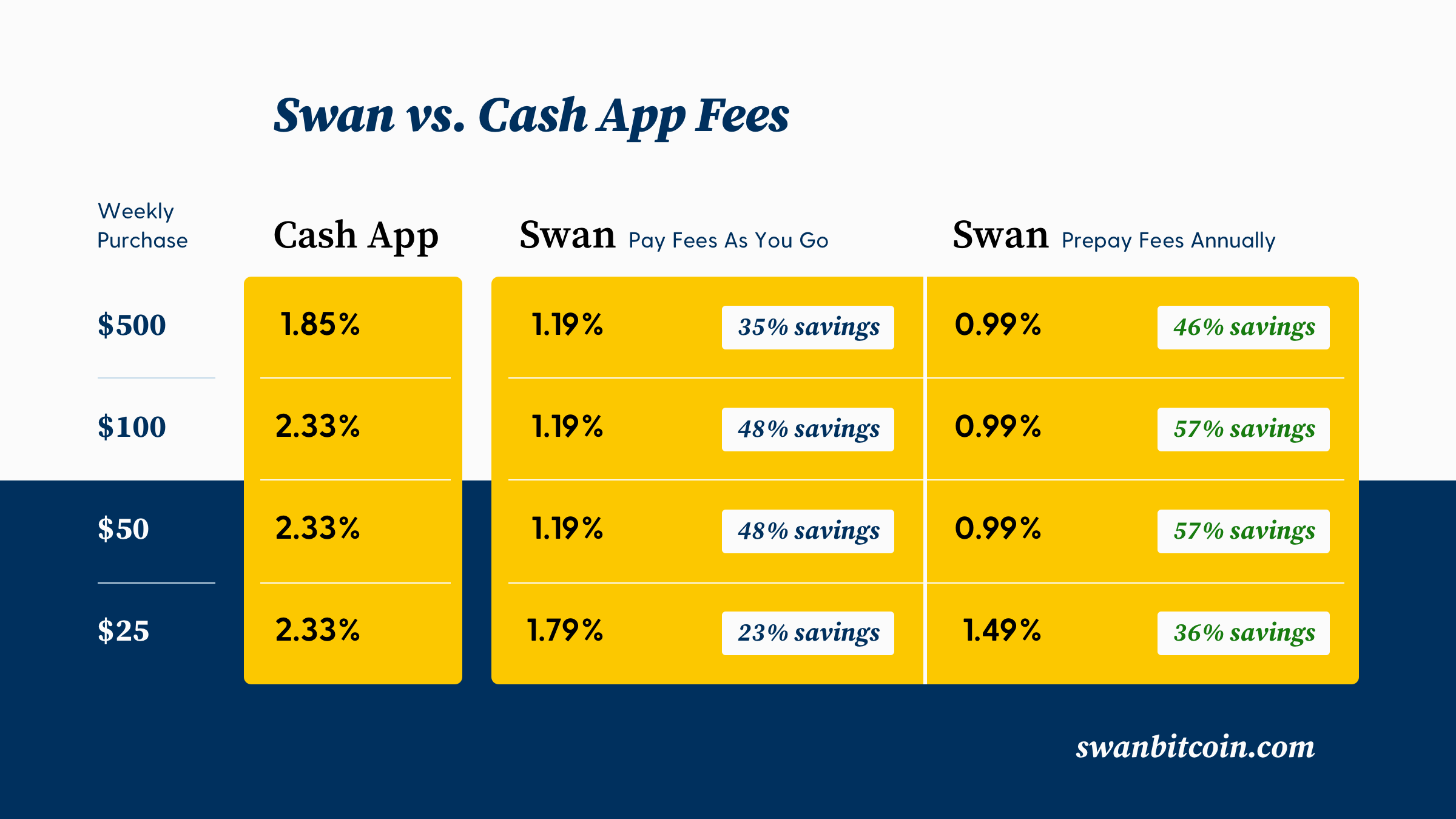 When you create a saving plan with Swan, you can choose to prepay your fees annually (one-time lump sum payment) or pay-as-you-go (small fee for every single transaction).
If you are looking to purchase $100,000 or more of Bitcoin please sign up for Swan Private here.
Click here for more information on Swan and what we do.
Click here for more information about fee refunds when canceling annual plans and here for information about how plan changes affect your fees.