If you want to use this account in the future, we would be happy to refund any existing prepaid fees and keep your account open. If that's the case, just pause your account and contact support asking for a refund of your prepaid fees.


If you do wish to delete your account permanently and erase all your data, please do the following:
Go to your dashboard, under "My Savings Plan" click, "Pause Plan."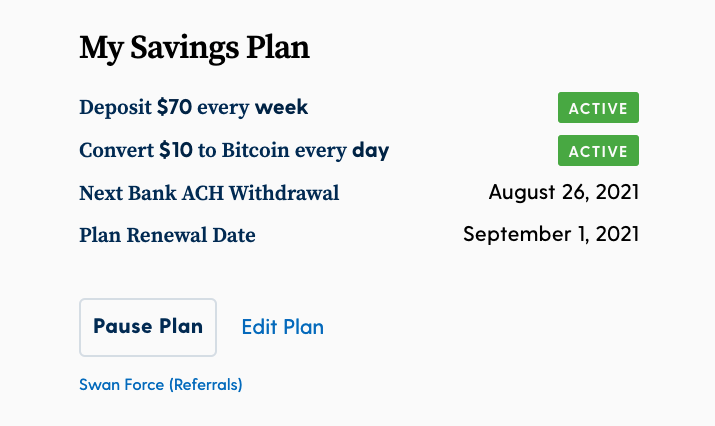 2. Manually withdraw all Bitcoin that you have in Swan's custody.
3. Contact support via our help form to say you would like to close your account. Make sure under "What can we help you with?" you select "My account> Account Closure"

Our friendly support team will handle the rest of the process for you!