Yes, you can change or pause your Swan plan.
On your Swan dashboard, you'll find the link to pause your plan which will cancel deposits and future scheduled purchases.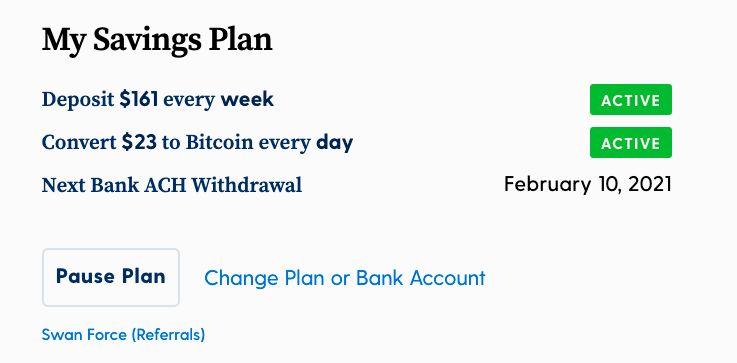 To pause your plan simply click "Pause Plan" and then confirm that you want to pause your plan in the popup.