Where can I find the status of my Bitcoin withdrawal?
When you go to withdraw from Swan, you will see a notification at the bottom your Swan dashboard
When your withdrawal has completed you will get an email confirmation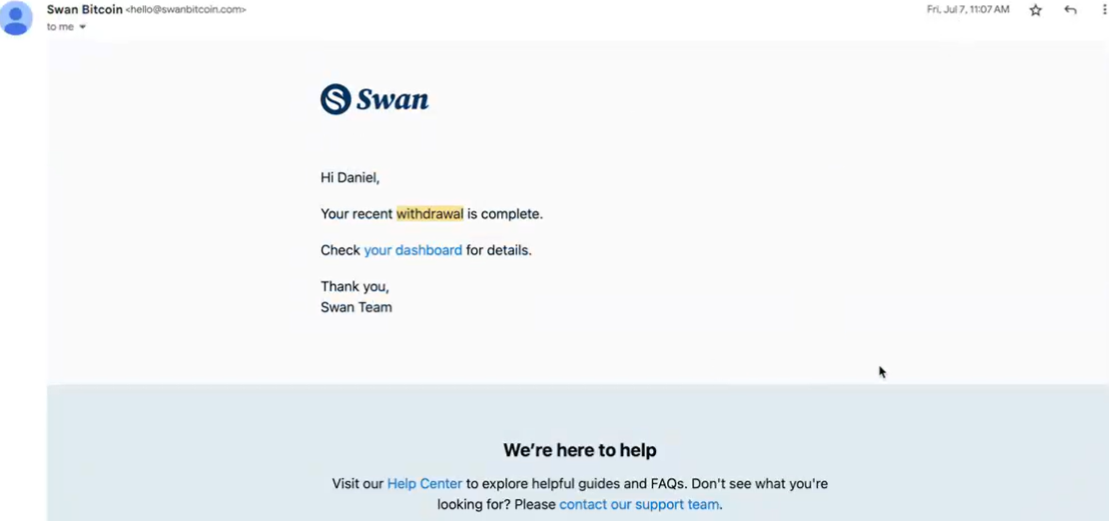 If you want to see your Bitcoin withdrawal on the Bitcoin blockchain, you can search for it using a blockchain explorer.
Our favorite is mempool.space.