Did you confirm your withdrawal?
When you create a withdrawal on Swan, you will get a confirmation email from Prime Trust directly. This email can take up to 72 hours to appear, particularly if it is your first withdrawal. This email ensures that Swan can never move your Bitcoin without your permission. The email will contain a link to Prime Trust's website, where you will confirm the withdrawal. You have 24 hours to confirm your withdrawal. If the withdrawal lapses, you will have to trigger another withdrawal to confirm. If you fail to confirm your withdrawal within 10 days it will be canceled. To resend the confirmation email please scroll down in your dashboard to the withdrawal history section and click "resend confirmation email".
How can I know the status of my withdrawal?
The circle to the right of the withdrawal entry on your dashboard will show a four-step indicator to tell you where you are in the process. Here is what it looks like when it completes.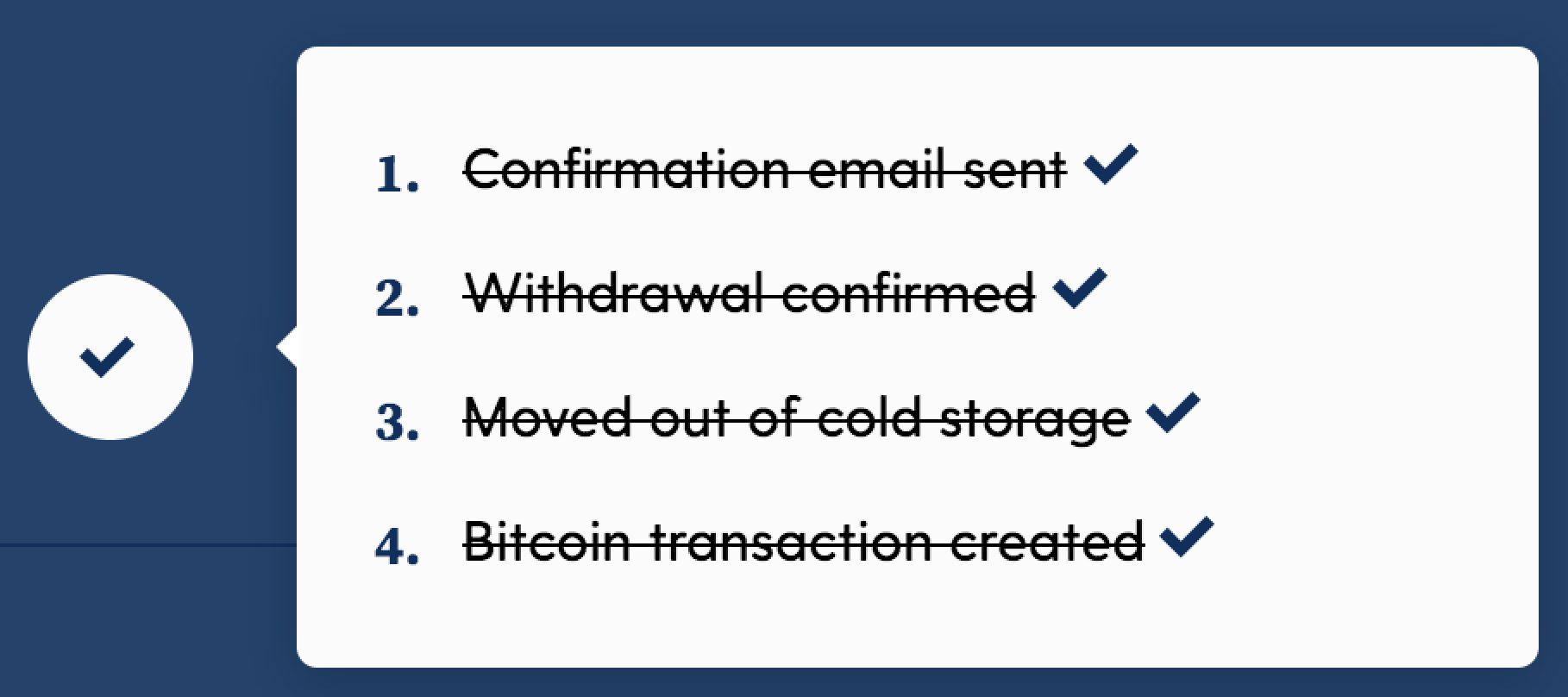 If you do not see a Bitcoin transaction and a link to the Bitcoin on the blockchain, but you have already confirmed it, that means the withdrawal is pending at Prime Trust and will be processed during the next business day.
If you want to see your Bitcoin withdrawal on the Bitcoin blockchain, you can search for it at blockstream.info.