Depositing Bitcoin into Swan is only available for our Swan Private members. Once enabled, you will see the deposit section at the bottom of your settings page as shown below.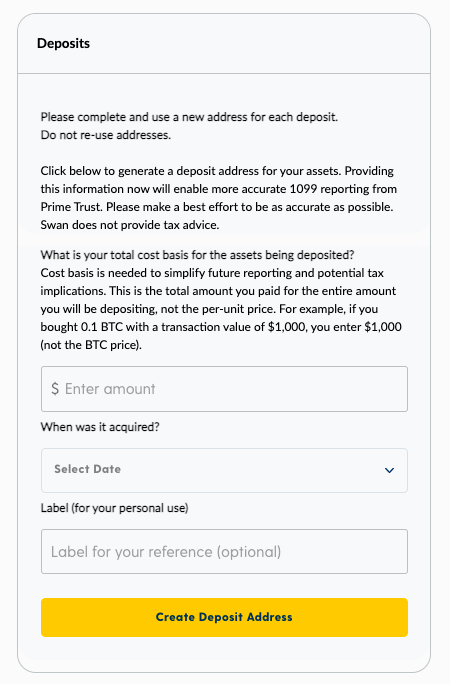 Please fill out the amount purchased, the date acquired, and the label. Then we will generate a Bitcoin deposit address for you. Please copy-paste that Bitcoin address into whatever wallet or third-party custodian you currently access your Bitcoin through. Please request that wallet or third party to send the funds to the Swan deposit address. Once the transaction has been confirmed on the blockchain, your funds will show up in your Swan account within a few minutes.
If you are a Swan Private customer and still cannot see this module, you can contact support to have the feature enabled.
If you wish to be part of the "Crypto Amnesty Recycling Program" (CRAP) and convert Ethereum to Bitcoin, please reach out to your Private Client representative to enable this service.