Swan Bitcoin does not charge a spread or markup on purchases. This means we have no hidden fees.
Many sites that sell Bitcoin show you a market price on the dashboard, but when you go to buy, they change the price on you!

Here's how to check for yourself:
Look at the dashboard price in your favorite app/website. Start a buy and type in $100 for an easy number. Next, look at the buy preview screen. They'll say something like $97 for 0.00025849 Bitcoin. Divide those two numbers for your real price. Note how much higher it is than the price they showed you.
Hidden fees can make a huge difference in the money you lose throughout the life of your account on other exchanges. Other exchanges promise, "reduced fees", but their price quotes are marked up substantially.
Below is a real-life example of how this works. The two images below are captured on the same day/time. $38,110 is the actual Bitcoin price (left image), yet, this exchange charges $38,236.08 (right image). That is a difference of $126.08 in the price!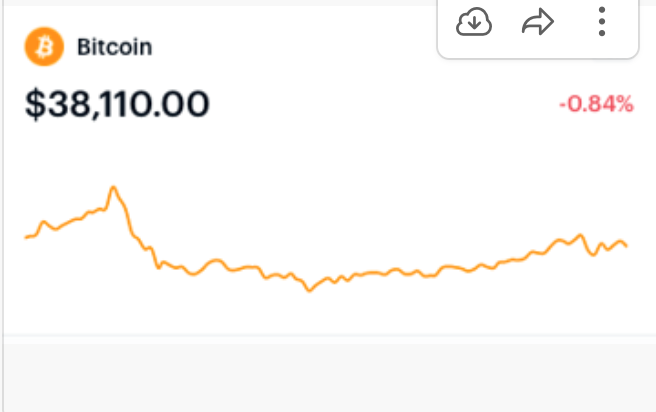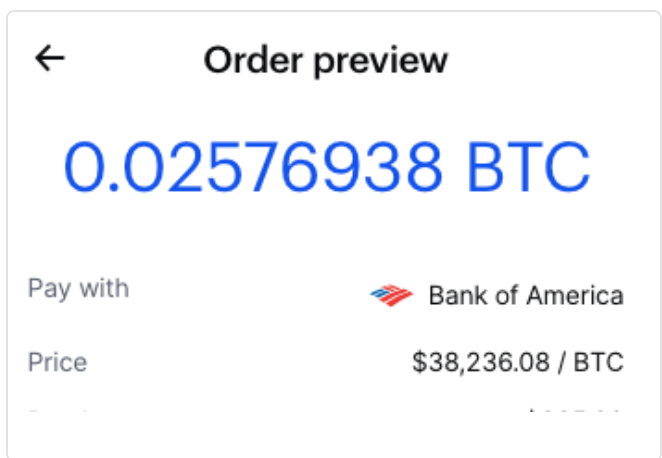 Here is another example and website flow from a different exchange. The first image shows the current Bitcoin price on a user's dashboard...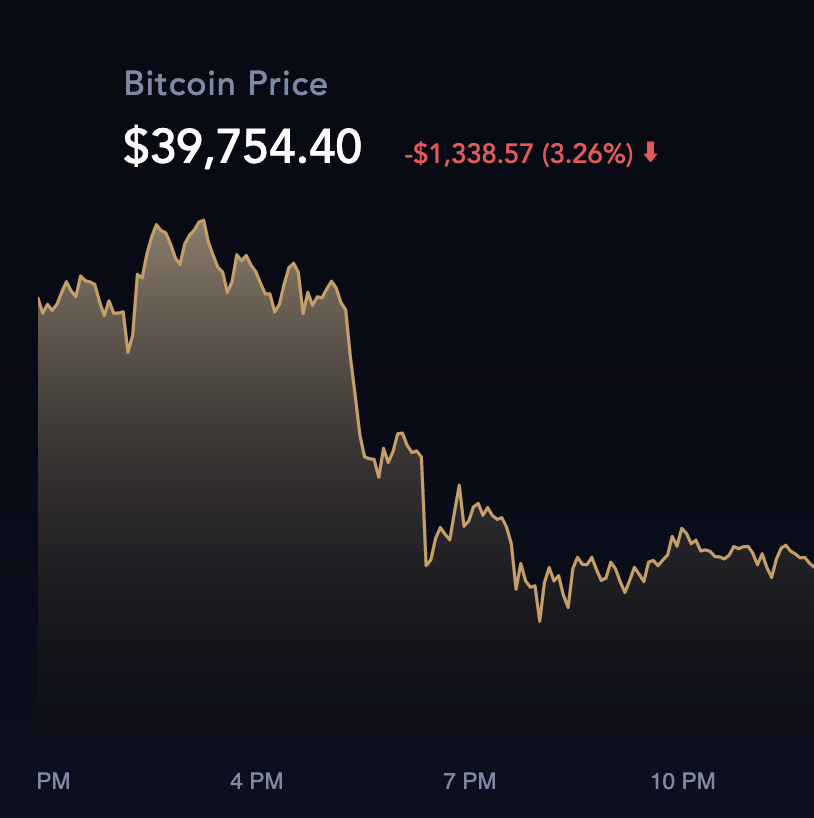 The user clicks, "Buy Bitcoin", "Preview Buy", and here is the Bitcoin price you get quoted.

That's a difference of $182.24!
Here at Swan, nothing is hidden. We provide full transparency to our prices and fees. We strongly believe our users deserve our trust in the price that is quoted, with no strings attached. Swan always shows you a fair market price, directly from our partners that source the Bitcoin, and we don't add any spread or markup. To do an apples-to-apples comparison, always consider how much Bitcoin you're getting per dollar, including any fees. We almost always have a dramatically better price than any other exchange.
Please note: during times of extreme volatility (price moving up or down quickly), we may have a price that is significantly lower or higher than a price you see elsewhere, for some number of seconds, because prices move unpredictably across exchanges during such times. If that's the case just wait a few seconds for a new price quote to come in.