If you are using daily buys, then you will have cleared funds that are sitting waiting to be divided up into daily purchases over the coming week. You may also get this kind of balance from depositing a wire transfer or by switching from a large weekly plan to a smaller one.
If you are interested in deploying all of those funds immediately, rather than waiting throughout the week to do so, you can do this directly from your dashboard. Please click the "Convert Now" button as seen below.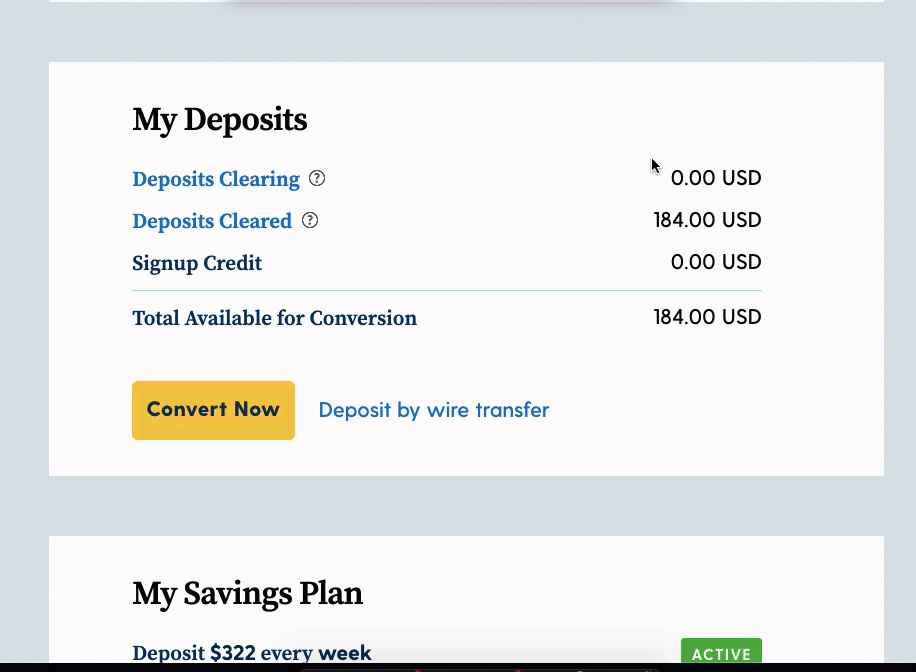 Just select the "Convert XXX to Bitcoin Now" button and your funds will be convert to Bitcoin. Keep in mind, if you convert your funds ahead of your purchasing schedule, you'll have to wait until your next scheduled deposit for your plan to get back on track.