We use two-factor authentication to secure your account using an authenticator app. Some folks call this multi-factor authentication (MFA). The setup process is detailed below. Adding two-factor authentication to your account greatly improves its security in the event that your email account is compromised by attackers.
How does it work?
Visit your Settings Page after logging in to see the Security module. You can also go directly to 2FA settings by clicking this link.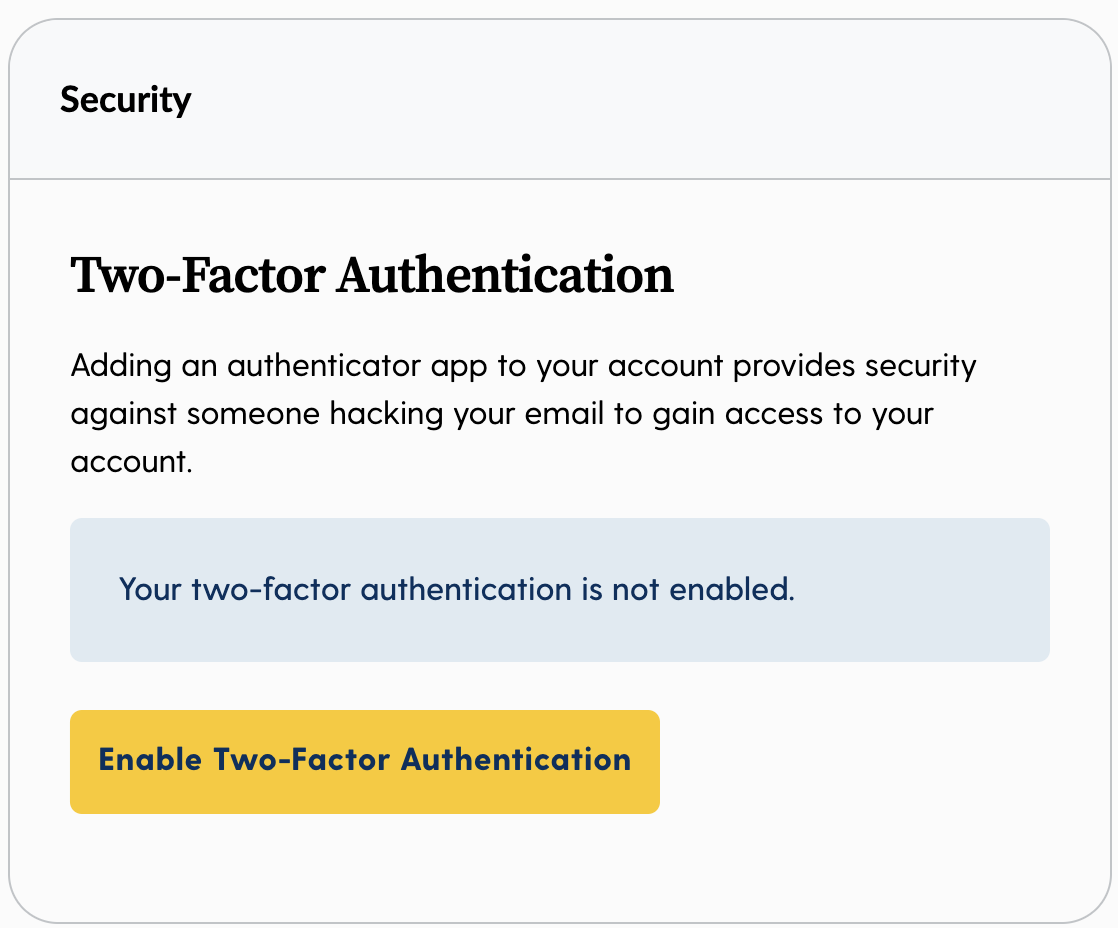 You will then be prompted to download an authenticator app from your mobile app store. If you want our suggestions on which authenticator app to use read here. This process is easiest if you have both a computer and phone handy. Use your phone to download the app and your computer to login to Swan and display the QR code that is then scanned by the app on your phone. If you are only using a phone, you will have to enter the 2FA code manually on your phone's authentication app.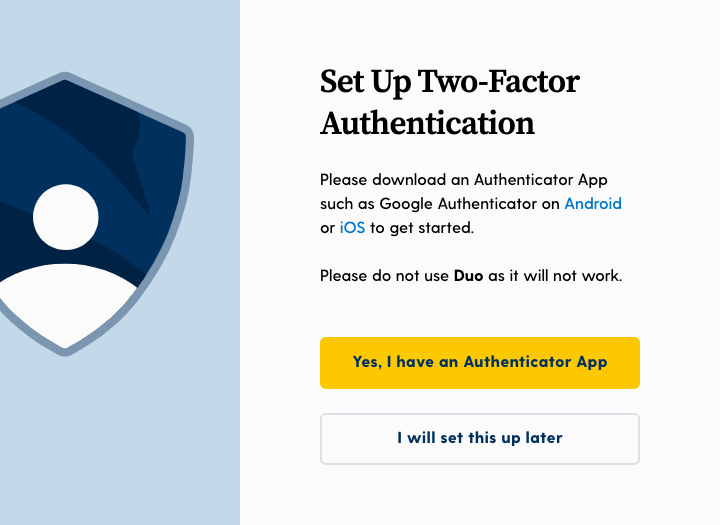 That authenticator app will then generate an endlessly repeating list of short-lived codes. With 2FA enabled, when you sign in to the Swan Bitcoin website, you will input your one-time email security code, and will then be prompted to input the current code from your authenticator app.
If you have an account that requires multiple parties to access it

Some people avoid adding a two-factor login because they share an account with a spouse or others in their company. This is a dangerous practice that can easily be avoided by setting up a shared 2fa account. One way to do this is to have you and the other parties involved scan the QR code at the same time while setting up. Alternatively, you can use 1Password's 2FA sharing feature to share access with multiple parties.