Yes. We use two-factor authentication (2FA) using an authenticator app. The setup process is detailed below:
How does it work?
On your dashboard, you will be able to access a Two-Factor Authentication (2FA) setup screen.
You will then be prompted to download an authenticator app from your mobile app store and scan a QR that we display into the app. If you want background on what authenticator app to choose, read here.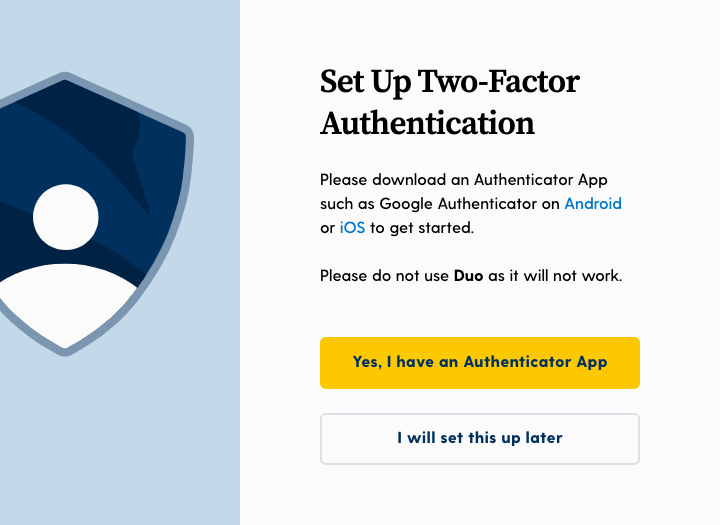 That authenticator app will then generate an endlessly repeating list of short-lived codes. With 2FA enabled, when you sign in to the Swan Bitcoin website, you will input your one-time email security code, and will then be prompted to input the current code from your authenticator app.