To change your Bitcoin withdrawal address, go to your Dashboard, and scroll down to the lower section. Click on the white box that shows your current withdrawal address name: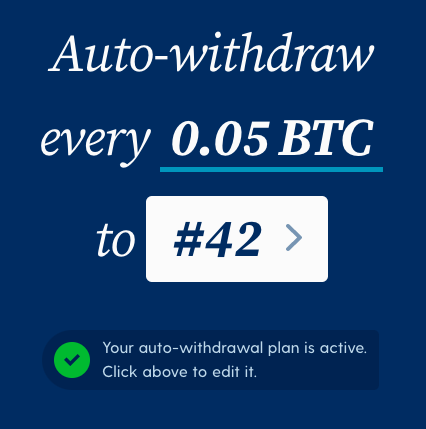 A pop-up screen will direct you to enter the new withdrawal address, as well as a pet-name or mnemonic to remember it by. After you submit a valid address, we will send an email from "hello@swanbitcoin" to your signup email to confirm the change of address. Check your spam or filters to make sure you receive that email. Confirm that email and you'll be all set!
To learn more about wallets check out our blog post.