The "Buy instantly" button allows you to purchase Bitcoin immediately at the current market price and then be billed for it afterward from the current bank account you have on file.
To make these instant purchases, first, scroll down to the middle of your dashboard and click on the "Buy Instantly" button.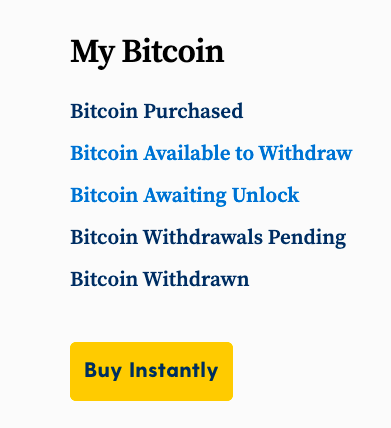 Then a popup window will allow you to select how much you wish to purchase. Note that we have a $100 minimum.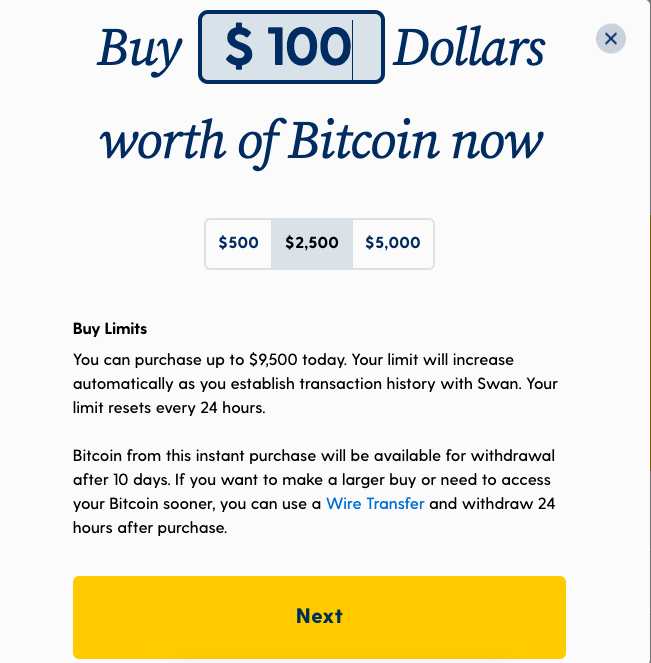 After you click "Next" you will see a confirmation screen with the current price, fees, and the bank account that will be charged for that purchase.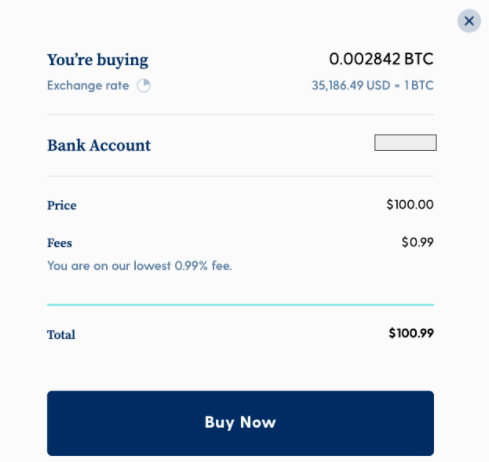 After clicking "Buy now" you will receive a congratulatory screen as seen below.