A Rollover is a movement from a 401k, 403b, or similar retirement account to an IRA. A rollover is coordinated primarily by the customer themselves with their existing retirement custodian. Typically funds are sent by wire transfer, which is the recommended method. Funds can also be sent via cheque, however, this is significantly slower than sending funds via wire transfer.
Before completing a rollover you must liquidate your other retirement account to cash (USD).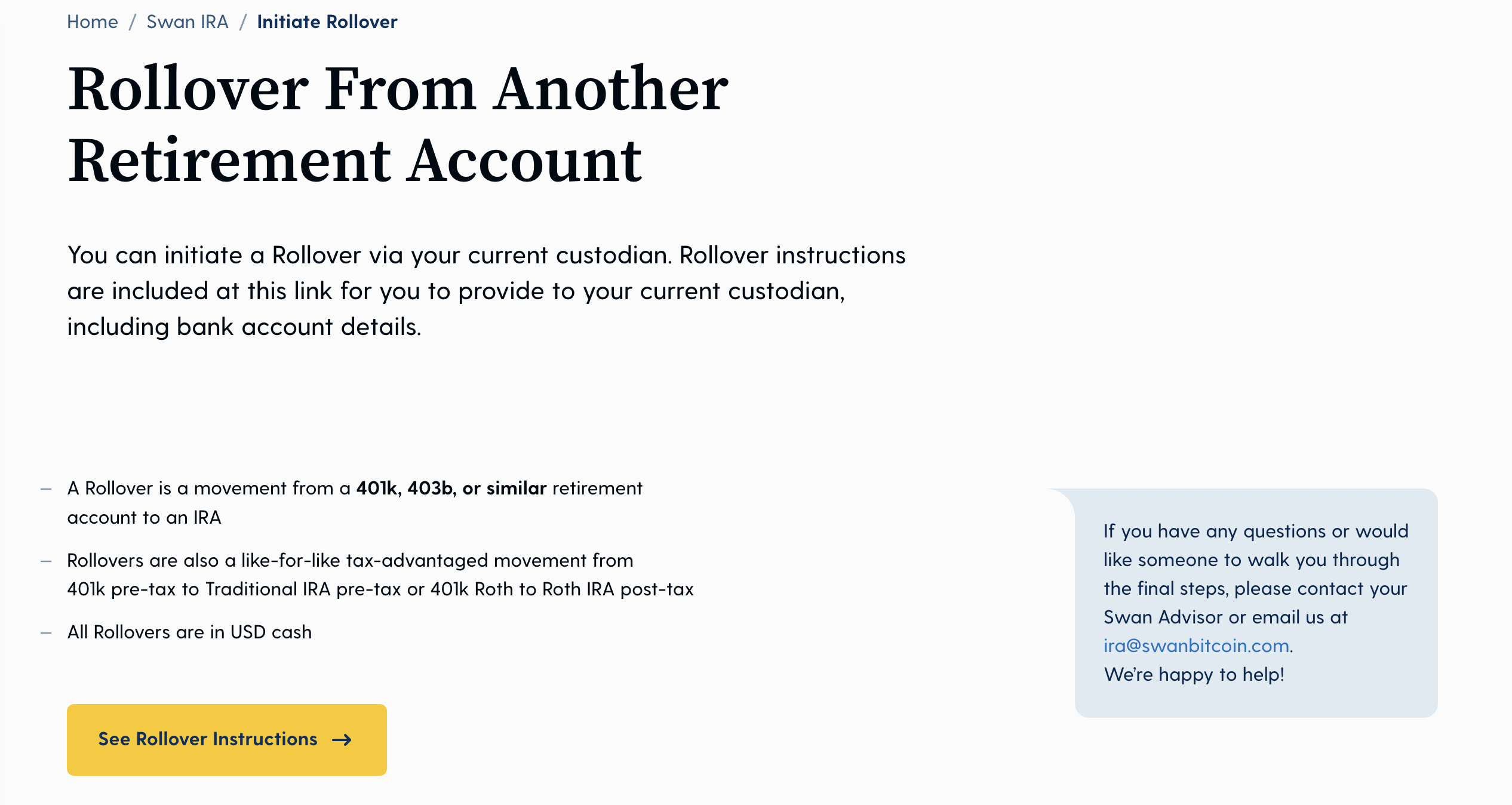 Can I roll over part of my 401k, 403b, or similar retirement account into Swan IRA?
While the IRS allows partial rollovers, some employer-sponsored plans may not permit them. To confirm whether or not your plan allows partial rollovers, I suggest contacting your plan administrator.
What is the pricing of the Swan IRA?
The transaction fee is 0.99%, funded from IRA funds, per IRS regulations. This fee will be taken out when the funds are moved over.