An IRA transfer is the transfer of funds from an IRA into another IRA. All transfers into the Swan IRA must be in the form of USD cash. We strongly recommend that you transition your investments to USD cash (not cash equivalents nor money market funds) prior to initiating the transfer request.
To initiate a transfer, select "Transfer" from the navigation bar, and then follow the instructions as shown below: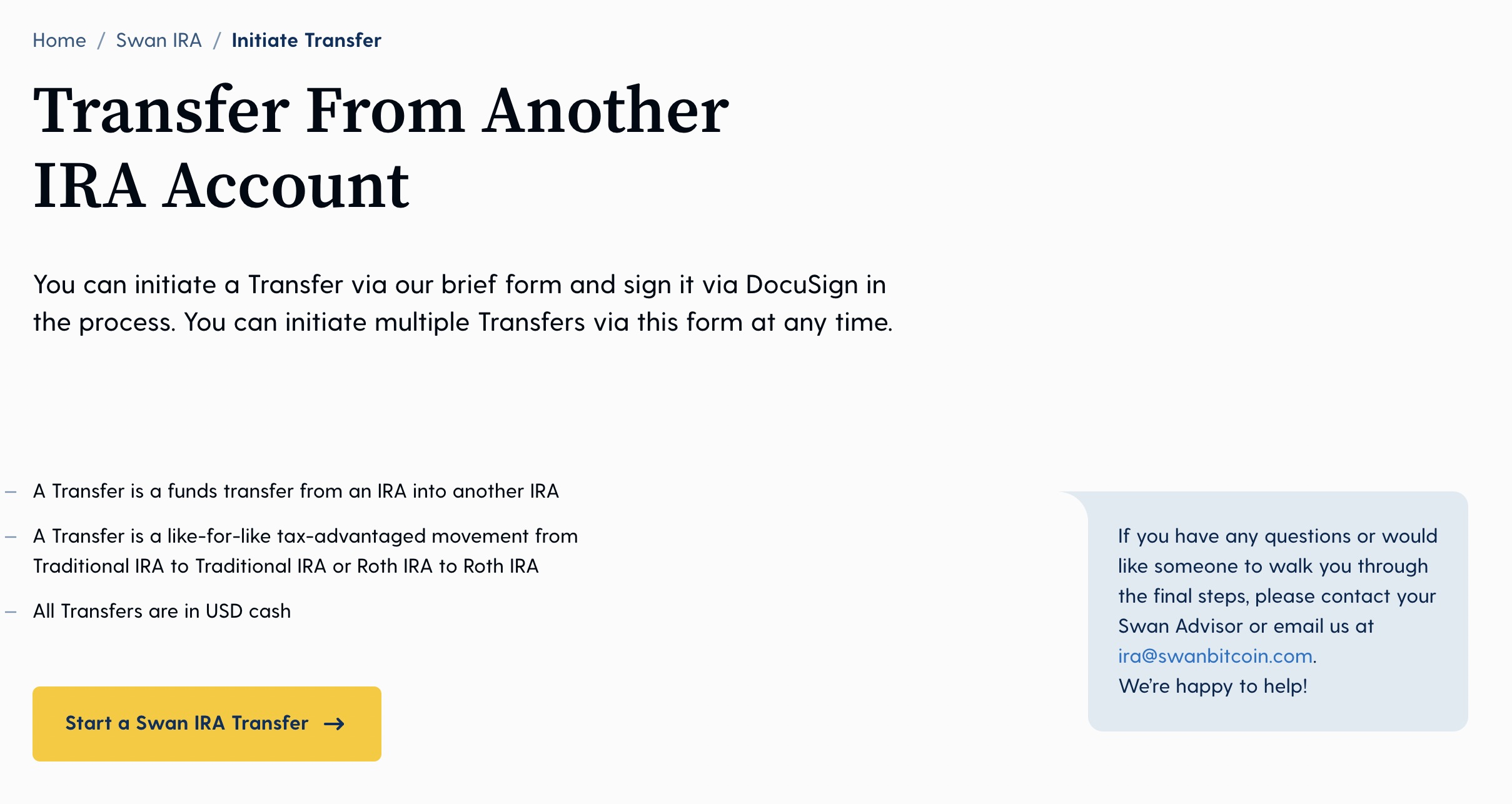 When clicking on "Start a Swan IRA Transfer", you will be prompted to select the transfer type.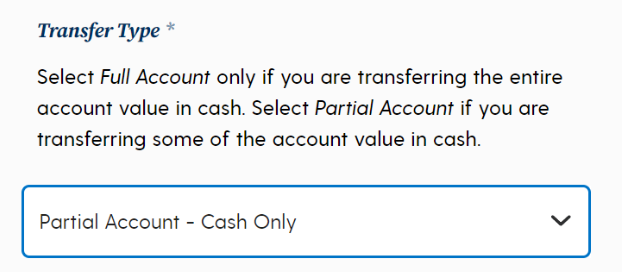 There are two types of transfers:
Partial Account: Select Partial Account if you are transferring some of your current IRA account value as cash.
Full Account: Select Full Account if you are liquidating all assets to transfer your entire IRA account balance as cash.
Once you have selected the transfer type, you need to choose your current IRA custodian in a dropdown list. If you can't find it in the list, click on "My current custodian is not listed" and add your custodian name and address manually.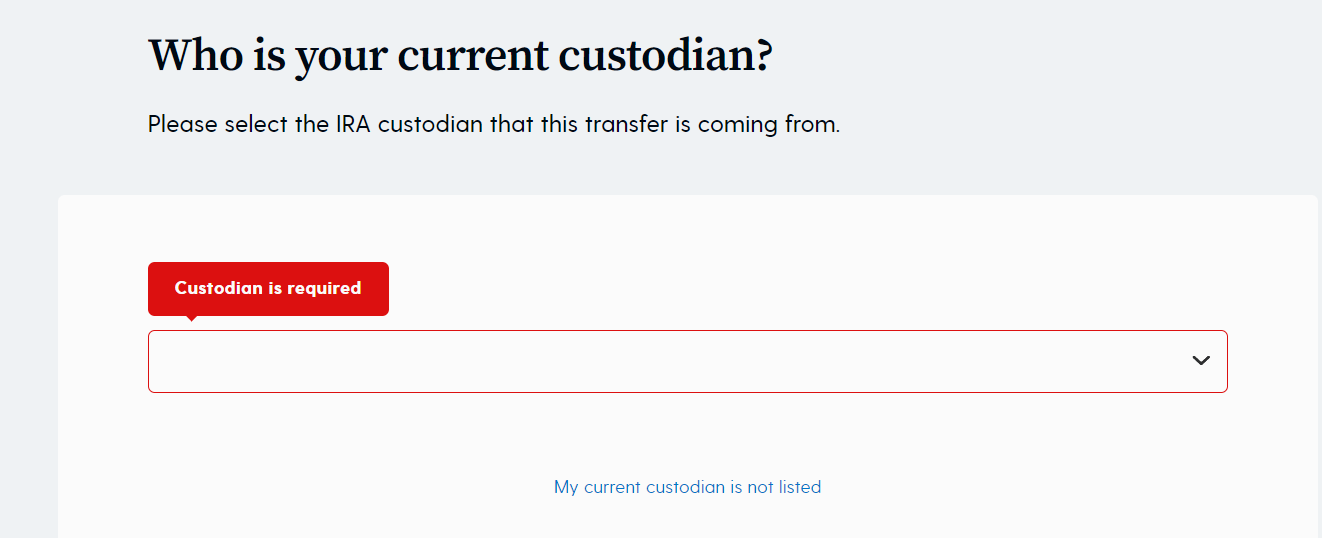 To complete your transfer request form, you will need to add the amount of cash you want to transfer and upload your most recent account statement.

Upon completion of the form, we will review your documentation and if all the information provided is correct, we will initiate the transfer request with your current custodian.

If you have any questions, you can contact us at ira@swanbitcoin.com.